Hiring A Rideshare Lawyer
Why Hire a Rideshare Lawyer?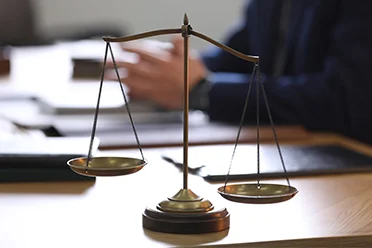 Thousands of Uber and Lyft drivers and passengers have recently experienced rideshare assault. Unfortunately, Uber and Lyft do not fully support rideshare assault victims. Rideshare companies often promise victims that they will investigate and provide support but fail to do so. Hiring a rideshare lawyer evens the playing field. Uber and Lyft generally only respond to claims properly when legal representation is involved.
It is becoming far too common to see headlines such as, "Rideshare Driver Assaulted" or "Rideshare Passenger Assaulted". It takes courage for rideshare victims to speak out and seek justice. Uber and Lyft should be held accountable, or dangers to rideshare users will continue. Many of the attackers are repeat offenders. Hiring a rideshare lawyer will allow you to seek justice through the legal system and give you a voice against rideshare companies.
Hiring an Uber / Lyft Lawyer
It is traumatizing to be a victim of rideshare assault, and it takes time to recover. Good rideshare lawyers understand this. They will show compassion and patience with you throughout the process of filing a rideshare lawsuit. Here are some qualities to consider when choosing a rideshare lawyer.
An Uber lawyer or Lyft lawyer should:
have in depth knowledge of state and federal laws affecting your case
communicate and keep you informed throughout the legal process
display a reputation for winning rideshare settlements and court cases
be emotionally supportive and respectful
outline expectations for monetary compensation
facilitate the legal process for you
Working with a Rideshare Lawyer
Working with a rideshare assault lawyer is a relatively easy process. It begins with a phone call, text or email from an attorney or legal assistant. You simply explain what happened, and the attorney takes the time to fully evaluate your potential case.
Most cases are linked to rideshare sexual assault, physical assault or carjackings. A rideshare case must meet specific criteria to be viable. In the process of evaluating your potential case an attorney might request any of the following: a police report, ride receipts, correspondence with Uber or Lyft, video footage (if available) or hospital costs. Generally, the evaluation process takes less than a day. The rideshare lawyer will then inform you if you have a case or not.
Learn More About
Victims may have difficulty speaking about or reliving the assault. A rideshare lawyer understands this and will help you through the process within your comfort zone.
If you have a case, a rideshare lawyer will guide you through the legal process and answer any questions you might have. The majority of rideshare assault cases are settled out of court. This requires very little from the client besides providing documentation or statements to the attorney. When a settlement cannot be reached claims may be litigated.
How Long Do I Have to File a Lawsuit?
For most states, victims have two years to file a civil claim for personal injury, however, each state is different. A rideshare lawyer will know the statute of limitations and any laws that might expand the legal deadlines for filing a claim.
It is perfectly understandable if you are not ready to file a claim. Many victims need some time to sort through their emotions or recover from an injury. It is, however, essential that victims report the rideshare assault promptly. It should be reported to at least one of following: the rideshare company, police or a therapist. The easiest way to document the assault is to report it on the rideshare app and take a screenshot of any correspondence. Be sure to save any emails with the rideshare company as well.
Whether you need additional time or decide to file a claim immediately, it is important to follow through with hiring a rideshare lawyer. Your actions can help protect others and put an end to rideshare assault. The public needs to be made aware of rideshare abuse. It can happen to anyone, anywhere and at any time of day. Changes need to be made to ensure the safety of drivers and passengers.
Why Hire The Meneo Law Group?
The Meneo Law Group has represented victims of sexual and physical assault for over 25 years. We have the expertise to guide you through the legal process as we seek justice and compensation.
It takes courage for victims of rideshare assault to pursue legal action. The Meneo Law Group takes the time to listen to our clients and support them every step of the way. Attorney Ron Meneo also networks with rideshare lawyers from around the country to provide the best legal representation possible.
The Meneo Law Group recognizes that rideshare companies need to do more to protect drivers and passengers. We feel strongly that rideshare companies should be held accountable for rideshare assault and compensate victims.