Hiring A Lyft Lawyer
Why Hire a Lyft Lawyer?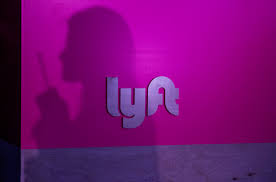 A Lyft lawyer knows what a Lyft assault victim is up against. As a victim, you are unlikely to get adequate support from Lyft on your own. In fact, Lyft has a team of defense lawyers to help them dismiss any liability. Additionally, Lyft will often use poor communication and other tactics so that you abandon your claim. Lyft may offer counseling or refunds, but often this is not enough. If you are seeking monetary compensation, a Lyft lawyer may be able to help you. A Lyft lawyer will navigate the legal system with you and can file a Lyft lawsuit on your behalf.
In its first-ever safety report, Lyft announced that it received more than 4,000 Lyft sexual assault reports were made to the company between 2017 and 2019. Lyft tried to minimize the problem that exists by claiming safety incidents on its platform were rare. In reality, Lyft drivers and passengers are still being assaulted on a regular basis and need better support and protection. The public needs to be made aware that a Lyft attack can happen to anyone during any ride.
Hiring a Lyft Lawyer
Be sure to hire a lawyer that specializes in handling Lyft abuse and assault cases. Most Lyft lawyers will handle both Lyft passenger and driver assault cases. Many of the Lyft passenger assault cases include Lyft kidnapping, sexual or physical abuse and rape.
The majority of Lyft assault cases fall under one of the following categories. Click the links below to learn more about filing lawsuits for each one:
As stated above, Lyft often tries to downplay its role in assault cases and will try to deny liability. A Lyft lawyer will fight for your rights and aims to bring changes to the rideshare industry.
Before hiring a Lyft lawyer be sure to ask yourself the following questions:
Does the law firm have a reputation for winning Lyft settlements and court cases?
Is my Lyft lawyer familiar with state and federal laws affecting my case?
Will my Lyft lawyer be respectful to my needs and be emotionally supportive?
Can I count on my Lyft lawyer to facilitate the legal process and communicate with me?
What to Expect by Working with a Lyft Lawyer
Working with a Lyft lawyer should be easy. A qualified Lyft lawyer will guide you through the legal process as a Lyft lawsuit is filed on your behalf. Your primary task is simply to provide information regarding the Lyft assault. You may also be asked to provide any correspondence you have had with Lyft on the app and through email. Any police report, ride receipt, hospital bill or video footage should be submitted as well.
A Lyft lawyer will evaluate your potential case to determine whether it meets certain criteria. Upon accepting your case, a lawyer will have you sign a retainer agreement to move forward. Most Lyft lawyer fees are contingency based. This means you will not pay anything out of pocket unless a settlement is won. The majority of Lyft assault cases are settled out of court. Rarely will you need to visit the lawyer's office. If a settlement cannot be reached, claims may be litigated in court.
Patience is a virtue when filing a Lyft lawsuit. The process takes time, and a settlement is not reached overnight. However, a good Lyft lawyer will be transparent with you and take the time to answer any questions you might have regarding compensation.
Victims of Lyft-related assault need time to heal and may not feel comfortable talking about the abuse. A Lyft lawyer will give you the time that you need and make you feel at ease.
How Long Can I Take to Decide Whether to File a Lawsuit?
A Lyft passenger or driver that is attacked has only a limited amount of time to file a Lyft lawsuit. Most states give victims two years to submit a civil claim for personal injury. Laws may differ in each state granting you more time. For your convenience, we have information on laws that may apply to rideshare claims, state by state. A Lyft lawyer knows the legal deadlines for filing a claim.
Some victims choose to wait before contacting a Lyft lawyer. Even if a victim does not wish to file a claim right away, it is important to document the Lyft abuse or assault. The victim should report the incident to Lyft through the app or email. Screenshots of any correspondence with Lyft should be saved. The Lyft assault victim may also document the incident with the police or even a therapist.
Whether you need extended time or decide to submit a claim immediately, it is essential to hire a Lyft lawyer. Lyft is trying to dismiss any liability on their end. A Lyft lawyer will see that Lyft is held accountable. Hopefully with enough pressure from the public, Lyft will make changes to ensure the safety of drivers and passengers.
Why Hire The Meneo Law Group?
The Meneo Law Group has a proven track record of successfully representing victims of sexual and physical assault. At The Meneo Law Group, our attorneys and legal assistants show concern for your well-being as well as your legal rights. Lyft abuse victims can expect prompt responses to inquiries and sensitivity to individual situations. We listen to our clients and are flexible in meeting their needs.
It is our aim to provide Lyft assault victims the most effective legal representation for their individual claims. The Meneo Law Group partners with Lyft attorneys and law firms nationwide to build a strong team of attorneys representing victims' rights. We remain committed to providing justice and compensation to Lyft assault victims.