About Lyft Assault Lawsuits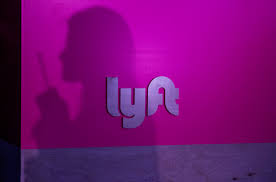 Lyft, like Uber, has a history sexual and physical assaults associated with its rideshare services. Early on, the company projected the image of being a safer alternative to Uber, which was the first rideshare company to face public scrutiny for lack of safety measures in their services. However, over time it became apparent that Lyft had the same problems as Uber. Lyft has faced lawsuits for its negligence regarding its background check policy, among other issues.
Filing a Lyft Lawsuit
Filing a Lyft lawsuit is not always an easy decision to make. However, many victims feel a sense of empowerment for themselves and others when filing a lawsuit. Lawsuits can encourage companies to make bigger changes that will potentially keep others safe. For your convenience, we have compiled information about filing a Lyft claim in your state. You can receive a free case evaluation to learn about your legal options by completing our form here.
Lyft Sexual Assault Lawsuits
Passengers, drivers and third parties have all been victims of sexual assaults during Lyft rideshare services. After delays, Lyft published its first Community Safety Report in 2021. It revealed that 4,158 reports of sexual misconduct ranging from "non-consensual sexual penetration" to "non-consensual kissing of a non-sexual body part" were made by Lyft users. However, there were likely more assaults that were left unreported, as sexual assault is an underreported crime. Filing a lawsuit may help you recover damages for your Lyft-related sexual assault.
Lyft Rape Lawsuits
Lyft's Community Safety Report also showed figures for rape cases, called "nonconsensual sexual penetration" in the report. Specifically, Lyft presented that 360 reports of rape were made to the platform over three years. Victims can be passengers or drivers. Individuals have sued Lyft for events of rape that occur while they are using the rideshare service. If you are a victim of rape related to the Lyft rideshare services, you may be entitled to compensation that could be attained through a lawsuit.
Lyft Physical Assault Lawsuits
Physical assaults have also occurred for those using Lyft services. Passengers, drivers and third parties can be victims. Physical assault includes battery (hitting, etc) and other categories like kidnappings, carjackings and shootings. Lyft only reports on physical assaults in their safety reports if they result in death, but many news outlets have covered and continue to cover Lyft-related physical assaults and homicides. If you were physically assaulted in a Lyft, you may be entitled to compensation that can be obtained through a lawsuit. An experienced rideshare lawyer can support you by filing a case on your behalf.
Lyft Carjacking Lawsuits
Similarly, Lyft-related carjackings have occurred. As Lyft drivers are not required to have, and are not provided with, barriers they may be at increased vulnerability to carjackings. Lyft carjacking cases have been covered extensively in the news. Because Lyft incentivizes drivers to accept rides, some drivers take passengers that might be dangerous in an attempt to earn incentives. This can further increase their risk for carjackings and other physical assaults. Lawsuits have been filed against Lyft for carjackings by Lyft lawyers on behalf of victims. Such lawsuits can lead to compensation and justice for victims.
Lyft Kidnapping Lawsuits
Individuals have been kidnapped during Lyft services. There have been many major news stories related to Lyft kidnappings over the years. Lyft does not include kidnappings in its safety reporting. Victims of kidnapping, most notably women, have filed lawsuits against Uber for their lax background check policies. Filing a lawsuit can help you get justice for your Lyft-related kidnapping.
Lyft Shooting Lawsuits
Shootings have also occurred during Lyft rideshare services. Offenders can include passengers, drivers or even third parties involved in drive-by shootings. Victims or their surviving family members may be able to sue Lyft for their injuries or loss. The company can be held liable for several acts of negligence, such as the emergency button not working properly in the app. Victims of Lyft shootings or their surviving family members can file a Lyft shooting lawsuit and may get compensation for their injuries.
Why Hire The Meneo Law Group?
Managing partner Ron Meneo has been practicing law for over two decades. Attorney Meneo and the team work steadfastly for their clients, listening to and handling each case in a personalized way. We also work alongside other distinguished law groups to ensure you receive the best representation available. The Meneo Law Group is transparent and will always keep you aware of our proceedings as we file a rideshare lawsuit.
Sources