About Lyft Sexual Assault
Lyft Sexual Assault — Overview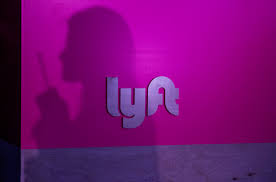 Having been viewed by many as a safer and more consumer–friendly alternative to Uber, a rash of Lyft lawsuits has made it clear that sexual assaults perpetrated against Lyft customers is just as great a problem as with Uber. Lyft has not released any of the same safety data that Uber has and while Uber was making headlines for reported sexual assaults, Lyft had not been implicated. Thanks to hundreds of lawsuits that have recently been filed by Lyft lawyers, mostly by women, Lyft is now under the same pressure. Like Uber, Lyft is not doing enough to keep their customers safe. A lack of comprehensive background checks coupled with inadequate investigation of customer complaints involving sexually inappropriate behavior by drivers has put thousands of women at risk.
Lyft Sexual Assault Victims
Lyft has not yet released a report on safety like Uber has, but in September 2019, 14 women made allegations that they were assaulted by their Lyft drivers and in December 2019, 19 additional women jointly filed sexual assault lawsuits against the company for not preventing the abuse and for ignoring the complaints. Lyft even went as far as refusing to provide police with necessary information for them to conduct an investigation.
Lyft Sexual Assault Abusers
There is not enough data out there to show a percentage breakdown of the type of abusers (drivers or passengers), but in the 14 allegations from September 2019 and the 19 lawsuits from December 2019, all of the accused were drivers.
Lyft Sexual Assaults and Lawsuits
Outside of the 19 women who jointly filed a lawsuit in December 2019, there are hundreds of other women who are filing suits independently. The full scope of lawsuits is still not known. What is claimed in the lawsuits besides the assaults is the inadequate job Lyft has done with background checks and taking accusations seriously. Drivers are often not deactivated after an accusation and the company is accused of ignoring, dismissing, or downplaying the claims of their riders.