Sexual Abuse Cases by Health Care Professionals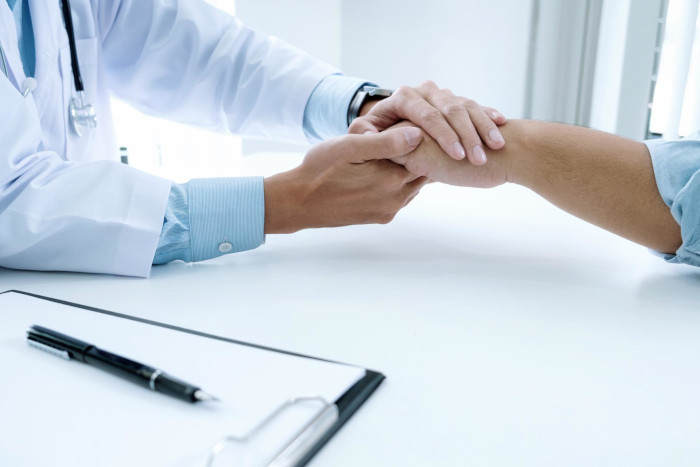 When being seen by a health care professional there is an expectation of trust that the patient will not be victimized. As a patient, the medical provider you are seeing should create an environment where you can ask questions, have someone else in the room with you, request a provider of the same gender, have privacy, undress to your comfort level,to the extent necessary and only for the length of the exam. Of course, it's your right to end the exam at any time. Unfortunately, there are cases where that expectation and trust were broken. Some high profile cases include:
Stuart Copperman of Long Island
Stuart Copperman was a Long Island private practice pediatrician who was accused of sexually abusing over 50 girls during a 15–year period.. He gained the absolute trust of parents and girls through grooming with the goal of examining the girls alone, only to sexually abuse them during the exam. Complaints came in for two decades, and while his medical license was revoked, no charges were filed that would lead to criminal prosecution. According to Marci Hamilton, the chief executive of Child U.S.A., an advocacy group based at the University of Pennsylvania, the failure to prosecute high status men in cases like this is commonplace.
Robert A. Hadden with Columbia University and NewYork–Presbyterian Hospital
Robert Hadden has been accused by over 100 women of sexual abuse. He was charged with sexually abusing six women, many of whom had been gynecological and obstetric patients of his for years along with some minors over the period of two decades. For many of these women, Hadden was their first gynecologist or this was their first pregnancy. He used grooming techniques to gain the trust of his victims including sharing details of his life or offering free birth control. Many of his victims continued to see him before realizing his examinations were sexually abusive.
Larry Nassar and USA Gymnastics
One of the most high–profile cases of sexual abuse by a health care professional involved USA Gymnastics and Michigan State University doctor, Larry Nassar. Nassar, entrusted with the well–being of hundreds of girls and young women, abused over 300 victims while they were in his care. With the gymnasts he used his apparent institutional power and grooming techniques to gain the trust of his victims when they were vulnerable in an already abusive and fear–driven environment. For example, the gymnasts were made to calorie count to the point where they were afraid to eat in front of their coaches. Nassar would sneak them food. He would then use that trust and the knowledge that these athletes' careers would end if he couldn't help them with their injuries to sexual abuse them during exams and treatment.
Richard Strauss and Ohio State University
Richard Strauss was a team doctor at Ohio State University from 1979 to 1996. He was accused of sexually abusing at least 177 male students during his tenure while school officials turned a blind eye after being made aware of several of the accusations. The victims included athletes from 15 sports and students who were seen at the student health center and at an off–campus clinic. The accusations often included unnecessary genital examinations regardless of the medical condition being treated. He would also have his victims undress completely and unnecessarily and ask inappropriate questions about their sexual activity. Two victims claim Strauss performed oral sex on them and many students recounted times when Strauss would loiter in the locker room and even take showers at the same times as the students. The abuse would almost never take place at the initial visit but would escalate over time. Three groups of plaintiffs have sued OSU and the school is actively participating. Strauss committed suicide in 2005.
George Reardon and St. Francis Hospital and Medical Center
George Reardon was a Connecticut physician at St. Francis Hospital and Medical Center who abused children from the 1960s to the 1980s. Under the guise of conducting an authorized growth study, Reardon abused hundreds of children. According to one victim Reardon began by photographing basic measurements such as arms, legs, the circumference of the head, and the penis. He then forced the children into poses that were pornographic with some that simulated sex acts. The abuse was reported to St. Francis with varying results. At least one settlement was made, but Reardon continued his work at St. Francis even being appointed chief of endocrinology. In 1993 Reardon's medical license and hospital privileges were suspended but months later reinstated under the condition he does not treat patients under the age of 18 and does not treat any patients without another doctor or nurse present. Reardon retired a month later. In 1994 the FBI and federal prosecutors launched an investigation against Reardon, but as none of the allegations fall within the statute of limitations, criminal charges cannot be pursued. In 1998 Reardon died His home was sold and in 2007 the new owner found over 50,000 pieces of child pornography hidden in the walls which included 35–mm slides and 8–mm video. Over the years many of Reardon's victims reached settlements with St. Francis.
Peter Gott and Hotchkiss School
Peter Gott was the medical director at the Connecticut private boarding school, Hotchkiss School, from 1972 to 2005 where he was accused of performing unnecessary gynecological exams, unwanted touching, and asking students to unnecessarily undress. One student saw Gott on more than one occasion for routine medical questions where he told her he had to conduct a gynecological exam even though it was unrelated to the questions the student had. Gott did not conduct the exam in a typical way, using his fingers instead of medical instruments. Upon falling ill, one student had to spend several days in the infirmary where she woke up on three separate occasions to Gott touching her breasts. Students would "joke" that no matter what they went to see Gott for, he would ask them to take off their shirts. When a student complained to the head of the school, Arthur White, Gott was instructed to have a female nurse in the room for gynecological exams.