Financial Compensation for DoorDash, Uber Eats, and Instacart Assault and Sexual Harassment Cases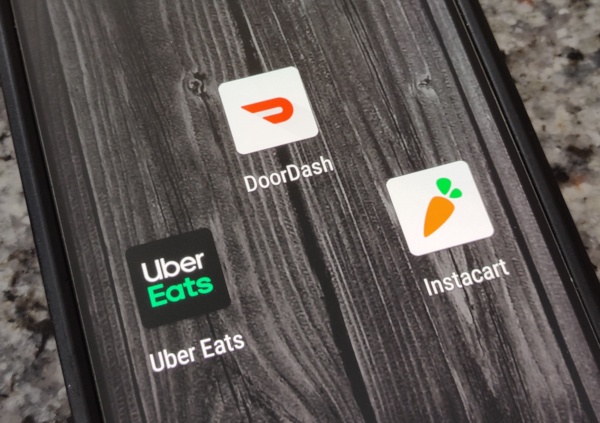 Potential clients often ask "what will I receive if I bring a claim as a survivor of sexual assault or other serious physical attack?" The answer to this question is not easily determined nor should it be. All facts and circumstances about a survivor's particular situation are important in assessing what can be expected in the way of monetary damages. Of course, in discussing any estimate of financial compensation, the context must always be recognized, i.e. is the discussion about a potential jury verdict after a contentious trial or a settlement arrived at through negotiation or mediation? Verdicts can be in the millions of dollars and settlements can range upward from hundreds of thousands of dollars.
Financial compensation generally involves three components:
Economic damages such as out–of–pocket costs for medical treatment, therapy, rehabilitation, loss of income, loss of earning capacity, and anticipated future expenses
Non–economic damages for pain, suffering, emotional and psychological distress and impacts
Possible punitive damages to punish the negligent company for failing to protect their customers
We are prepared to discuss these issues with you. There are many considerations in assessing the potential amount of financial compensation that may be obtained in DoorDash, Uber Eats, Instacart, or other delivery driver assault and sexual harassment cases.
Food Delivery Driver Assault and Sexual Harassment – Gig workers like those contracted with DoorDash, Uber Eats, and Instacart can be a target for assault and sexual harassment by customers. These companies are often not held responsible for any abuse their contractors may suffer leaving the victims to feel alone after their attacks. Many are resigned to the sexual harassment and abuse they receive due to the fact that they see themselves as replaceable in a gig economy that does not have to provide them with benefits or any type of job security — caring about profit over people. Likewise, customers of food delivery services can face abuse at the hands of delivery drivers who are not vetted by their employer, often delivering to people that are vulnerable or live alone. Regardless of the type of victim, The Meneo Law Group will be your advocate. Please contact us today for a confidential review of your potential case.
Accounts of Assault and Harassment by Delivery Drivers and Customers – Women working for DoorDash have reported being groped, threatened, and harassed by customers. When one woman complained to the company that she was texted pornographic videos through the app by a customer, DoorDash cancelled the man's order, but did not immediately stop him from sending the texts. Eventually he was deactivated. A month later another customer groped her.
One DoorDash delivery man in Detroit was assaulted and shot at by a customer. The assailant faced six felonies.
A man in Queens was assaulted by a DoorDash driver who had brought a friend along with him on his delivery. The driver demanded the customer come out of his house to get his food and when he did, he was attacked by the two men. The attack ended with the men breaking the victim's leg in two places. The driver was arrested and charged with assault.
A DoorDash customer in Atlanta attempted to strangle a female driver with the driver's hair and niqab. The woman only got away after stabbing the man with her keys. The assailant was given a two–year prison sentence for false imprisonment and misdemeanor battery.
A woman in St. Louis was a victim of an attempted sexual assault by an Instacart driver. The woman's attorney is suing Instacart for failing to adequately screen and conduct criminal background checks of delivery drivers and for failing to adequately supervise their drivers.
An Uber Eats delivery driver in Atlanta was arrested and convicted after shooting and murdering his customer. Eyewitnesses said the two got into a verbal altercation before the shooting happened. The delivery driver had only worked a week with the company before the incident happened. Previous to this incident the driver was arrested on aggravated assault charges in DeKalb County in 2009 and pleaded guilty to a lesser charge of battery in 2010. Since Uber Eats only checks criminal backgrounds up to seven years, these offenses never showed up on the driver's background check.
Attorney Ron Meneo & The Meneo Law Group
Attorney Ron Meneo manages and leads The Meneo Law Group. Your case will be personally reviewed and evaluated by him.
IMPORTANT - Please provide us with the information requested. Doing so enables us to understand the circumstances concerning the incident(s) you are contacting us about. It also allows us to identify potentially responsible individuals and institutions. Having this information in advance of speaking with you will make our conversation as productive and meaningful as possible. If you prefer to initially speak with a female member of our firm about your potential food delivery sexual assault case, you can indicate that in your evaluation request.
For the past 15 years, and with a Martindale Hubbell "Preeminent AV Rating" (the highest possible rating in both Legal Ability and Ethical Standards), Attorney Meneo has successfully represented hundreds of clients who have been injured by products and people. He has successfully represented survivors of sexual assault and childhood sexual abuse — whether by clergy, teachers, school administrators/staff or others. He has also represented employees who have been sexually harassed or assaulted in the workplace. Most sexual assault and abuse cases have been resolved by Attorney Meneo without the necessity of litigation. For those cases in which litigation is necessary, most cases are filed using pseudonyms such as "John Doe" or "Jane Doe." In each situation, the client's needs and situational comfort will guide all strategic decisions and so–called "next steps."
Our commitment to excellence and diligence is the hallmark of our practice and guide us in representing each of our clients.
Confidential Inquiry & Discussion
Perhaps as strong and enduring as any other effects on a survivor of sexual assault are the feelings of shame and guilt that can be overwhelming and debilitating, compounded by a resulting mistrust of others and avoidance of any acknowledgment or conversation concerning the assault. We recognize how difficult and oftentimes frightening acknowledging sexual assault and describing it can be. Be assured that any conversation about your situation with our firm is confidential. When we respond to an inquiry, we do so with the sensitivity, respect, and discretion necessary to provide meaningful feedback. If you prefer to speak with us directly regarding your incident, please call The Meneo Law Group at 1-866-371-8506 1-866-371-8506 or send us a confidential email at confidentialinquiry@meneolawgroup.com.
Cases may be filed anonymously to protect the victim's identity.
My wife and I cannot thank you enough for your help in this case. We want to make note of your professionalism and empathy in this matter. The actual velocity here is astonishing compared to most legal endeavors. - W.M.