About Boarding School Abuse
Boarding School Abuse – Overview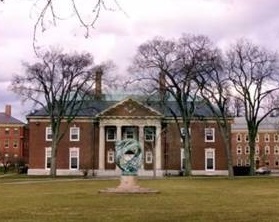 Boarding School Abuse denotes a range of illegal and improper acts often perpetrated against students by school faculty members, administrators or staff/employees involving sexual assault of varying degrees. The assault can be a one-time, non-consensual encounter or it can involve several assaults within an ongoing interaction. For example, an ongoing intimate relationship with a student, spawned by the predatory behavior of a faculty member, school administrator or staff/employee and whether leading to physical consensual sex acts or not, is a form of abuse.
Student-on-student sexual assault is another form of abuse, which may be compounded by the school's failure to provide a safe environment that enabled the assault to occur. Within the school community are students of varying ages, maturity and experiences. Younger, immature students may be exposed to the predatory behavior of older, more mature and experienced students. This behavior, coupled with peer-pressure exerted on both the predator and the targeted victim, can lead to varying forms of abuse including sexual assault of varying degrees.
In all alleged Boarding School Abuse and Assault situations, a school administration's failure to fully, adequately and immediately report the crime to police and other authorities, or its further failure to investigate, address and deal fully with the situation amplifies the effects on the abuse survivor, the school community and potentially others. Recent Boarding School Abuse cases reported in the press exemplify these failures, including "pass-the-trash situations where the perpetrator quietly leaves the school only to assume employment elsewhere in a school environment. To review a summary of recent cases, click here.
Predatory Behavior
Many boarding schools pride themselves on their small, personal communities within a well-defined and secure campus. In this environment, faculty, administrators and staff are often much closer and familiar with students than would be expected in a non-boarding school setting. This can provide both opportunity and cover to the would-be abuser and for the predatory behavior.
In some situations, the abuser may be a likeable and popular individual, generally considered to be a positive addition to the school community. A targeted student may feel flattered that a well-liked and popular superior in the school community is expressing special interest in him or her. Because of this popularity and integration into the school community, abuse accusations against these abusers are often met with doubt, disbelief, and resistance by the community. Often, abusers have boundary and judgment issues which manifest themselves in unusually friendly relationships with students that are beyond what are commonly expected. This provides a predatory pathway and opportunity to the abuse.
All abusers, to varying degrees, employ predatory tactics that are generally referred to as "grooming," or targeting a potential abuse victim. Following is a survey of grooming behaviors exhibited by predators who are in a position of authority in relation to the subordinate student.
Grooming
Grooming is a significant part of a predator's ploy. In a boarding school setting, a predator often works closely with small numbers of students, understanding each student's needs and vulnerabilities. Once a target is identified and selected, theses vulnerabilities – such as loneliness, low self-esteem, emotional neediness, or attention-seeking behavior – can be systematically exploited in the following ways:
Trust: A predator will first work to gain the student's trust. This step is most difficult to discern as boarding school communities are often tight-knit and personal interaction is commonplace. Here, the predator is likely part of a group of staff who are genuinely interested in the student's wellbeing and success at the school.
Reliance: As a predator establishes a trusting relationship with the potential student-victim, the student will begin to rely more and more on the predator for whatever need it is that the predator is exploiting and fulfilling. The victim will spend more time with the predator, feeling more and more comfortable with the relationship. In addition to attention and affection, the potential victim may receive gifts from the predator, including valuable, intangible gifts such as the promise of high marks, or a college recommendation letter. The reliance stage is usually where the predatory behavior is distinguishable from other, well-meaning collegial behavior.
Isolation: As the grooming progresses, the predator will work to isolate the potential victim. At school, this could mean after-hour meetings, tutoring sessions, encounters in the dormitory (where faculty members often live as "dorm parents"), one-on-one sports training sessions, or other such circumstances.
Sexualization: The predator will begin to de-sensitize the student from reacting negatively to touching, caressing and other behaviors that lead to sexual interaction. This could begin with breaking the physical-touch barrier, or verbally, with suggestive messages to gauge the victim's response to the progression. This will escalate until the relationship advances to one of a physical, sexual nature.
Maintenance: Once the sexual relationship is established, the predator will work to maintain control over the victim and the continuing interaction. The predator will likely seek to manipulate the victim by inducing feelings of shame, guilt, or even threats, or use the opposite tactic of continuing to make the victim feel special and desired. Regardless, the predator will continue to exploit the victim by whatever means necessary to maintain the inappropriate physical relationship.
Impacts on Abuse Survivors
While the grooming escalates as intended by the predator, the targeted student, being made to feel special, will likely respond positively to the behaviors. The predator, through these well-thought-out and executed grooming behaviors and activities, seeks to re-calibrate and reduce the moral boundaries of the targeted student. Because the abuse survivor participated in this re-calibration, he/she often experiences deep feelings of guilt and shame, initially blaming him/herself for the incident and hesitant to report it.
Furthermore, after the abuse has been revealed, survivors of boarding school abuse are often subjected to discreet social pressure and intimidation, such as bullying, alienation from their peers, or retaliation from teachers, administrators and staff. Particularly at boarding schools, where academics are rigorous, competition can be fierce and social circles small, survivors of abuse may be readily isolated and socially persecuted. Subjected to such reactions, many boarding school abuse survivors who have reported the abuse leave school. Others, faced with the prospect of such isolation and social persecution, report the abuse years later. In either case, the impact can be severe and life-altering.
Some abuse survivors suffer from long-term effects of the abuse including depression, anxiety, post-traumatic stress, low self-esteem, suicidal thoughts, substance abuse, disturbed sleeping and eating patterns, and difficulty establishing and maintaining healthy relationships. Individualized therapy and support groups can help survivors overcome these effects.
Legally, a survivor of Boarding School Abuse may recover financial compensation from the abuser and, more commonly, from the school for its failure to protect the student from the abuse, as well as failures or deficiencies in its process of reviewing and responding to the survivor's report of the abuse. If you are a survivor of Boarding School Abuse and would like to confidentially discuss your situation and your legal options at no cost or obligation, we are prepared to talk with you. It is important for a survivor to remember that experiencing assault is not your fault. The attorneys at Meneo Law Group are committed to bringing those responsible for the abuse to justice.
Reports of Boarding School Abuse - State By State
More than 60 private schools in New England have accusations of sexual abuse occurring on their campuses. Below are summaries of accusations at boarding schools in the region. Most lawsuits have settled confidentially, which means that any payout to the victims is not disclosed.
Connecticut
Eugene Redmond – Former Yale Professor – New Haven, CT
For some 44 years — from 1974 until 2018 — Dr. D. Eugene Redmond served on the faculty of the Yale School of Medicine and lived in the New Haven community. A 2019 investigation — its scope limited to former Yale students – concluded that during those 44 years, Redmond had sexually assaulted five students. The report details Redmond's grooming and predatory behaviors. Disguised by his prominence and standing in the Yale community, Redmond lured and recruited unsuspecting Yale students to St. Kitts where they were preyed upon.
Due to the limited scope of the 2019 investigation, questions remain:
How many other Yale students — not contacted by investigators – may have been victimized but are fearful of coming forward?
Are there victims who are not Yale students who just learned of the 2019 investigation and, if invited to do so, would have come forward?
Are there victims whose abuse could have been prevented if Yale had taken proper action against Redmond in 1994 — some 25 years ago?
Are there victims who could have benefitted from counseling and treatment if Yale had taken action and offered them such counseling and treatment free of charge?
The 2019 Investigation
Yale University released an August 14, 2019 report prepared by an outside investigator examining allegations of child sexual abuse leveled against former Yale Professor D. Eugene Redmond. The report was prepared by Connecticut attorney Deirdre Daly. Her investigation focused on three reports of alleged abuse that were perpetrated by Redmond on the Caribbean island of St. Kitts, where Redmond operated a research facility.
Of these three reports was one dating back twenty–five years to 1994. It was made by a group of Yale students whom Redmond recruited to conduct research at his St. Kitts facility. At that time, Yale conducted an internal investigation of the report which resulted in very little action being taken. Though Redmond then represented to Yale that he had terminated the operation of his St. Kitts research facility, the 2019 investigation revealed that he resumed its operations a few years later — continuing to recruit Yale students to travel to St. Kitts to study and conduct research.
Limited Scope of the Investigation
In compiling the 2019 report, investigators attempted to contact all current and former Yale students who worked with Redmond at the St. Kitts facility and all of Redmond's formed Yale student advisees. Of these, the investigators interviewed 38 former students and concluded that Redmond sexually assaulted five students at his St. Kitts facility.
With such a limited scope, it is likely that given the opportunity, others who may have come forward did not have the opportunity to do so. Other students who were enrolled at Yale during Redmond's tenure may have come forward. Others — who were not Yale students — may have come forward. In view of the limited scope of Yale's 2019 investigation, it's impossible to know if there are other victims.
Choate Rosemary Hall - Wallingford, CT
In 2017 following an independent investigation, Choate Rosemary Hall acknowledged that since the 1960s, at least 12 former teachers had sexually molested, and in at least one case, raped students. It appears that none of the incidents were reported to the police.
In what appears to be a "pass the trash" scenario, the teachers were permitted to resign rather than to be fired. Some received letters of recommendation as they sought new teaching positions. The report, prepared by independent investigators, found that the school took steps to keep the incidents from the rest of the school community.
The investigation and 2017 report follow the 2013 complaint of two alumni who brought to the attention of the school that they had experienced sexual abuse during their time at the school, as well as a 2016 Boston Globe article that provided details on the abuse.
Through these reports and investigations the following serial abusers have been identified at Choate Rosemary Hall:
William "Bill" Maillet, English Faculty Member - 1961-1983 - 4 Known Victims
Kenneth Mills, Faculty Spouse - 1975-1983 - 4 Known Victims
William "Bill" Cobbett, History, Economics - 1969-2011 - 2 Known Victims
Indian Mountain School - Salisbury, CT
A recent letter sent in October of 2018 to the alumni from the current headmaster summarizes a recently completed investigation by attorney Morgan Rueckert of Shipman and Goodwin in Hartford. The letter is signed by Jody Reilly Soja, head of school, and Christopher Sanger, president of the board of trustees.
The report expands upon child molestation accounts already well documented in 17 claims against former English teacher and "print club" advisor Christopher Simonds. Simonds was a faculty member from 1973 to 1985 who died four years ago. He sexually abused more than 20, perhaps more than 30, boys beginning in at least 1976 and continuing through at least 1983.
Through this and other reports, the following serial abusers have been identified as having worked at the Indian Mountain School:
Christopher Simonds, Journalism, English - 1973-1985 - 20 Known Victims
Winsor Copeland, Faculty Member - 1970-1993 - 2 Known Victims
Robert Cabot, Faculty Member - 1946-1952 - 3 Known Victims
Pomfret School - Pomfret, CT
In 2015, a former student accused John Edmonds, dorm master and chaplain, of sexual abuse against himself and other students in the 1970s. Pomfret apologized to the student in a January 2016 letter and also reported the incident to authorities.
Recently, a student at Pomfret accused a former teacher of engaging her in a sexual relationship while teaching at Pomfret. The teacher was employed at another boarding school in the region when the student contacted that school with her complaint. Pomfret filed a report with authorities in response. Pomfret has hired an independent investigator to review the allegation.
The Taft School - Watertown, CT
The school has received numerous complaints about sexual misconduct by its employees. A staff member, Charles Thompson, was placed on leave after accusations against his arose from his time at St. George's. Alumni alerted the school to other allegations against a second employee, William Jacobs, who left the school after the headmaster confronted him with sexual misconduct allegations. He was also accused of molesting students at two other schools. Jacobs was convicted of child abuse and possession of child pornography and sentenced to 18 years in prison.
Miss Porter's School - Farmington, CT
In 2015, a former physics teacher, Joseph Rajkumar, at Miss Porter's School was sentenced to 46 months in prison after pleading guilty to attempted receipt of child pornography. He was already serving an 18-month sentence for sexually assaulting a student at the school.
The allegations against Rajkumar are that during 2010 -2012, he attempted to establish inappropriate, online relationships with at least six students, and enticed at least one student into creating an anonymous email address through which he exchanged inappropriate messages and video chats with her. He allegedly persuaded the student into exposing herself to him during a video chat. He then engaged in a sexual relationship with the student that lasted several months.
The Hotchkiss School - Lakeville, CT
A lawsuit filed in Connecticut accuses at least two faculty members of sexual abuse in the 1980s. Roy G. Smith Jr., who died in 2014, is accused of drugging and raping a student when he was 15. A second teacher is also accused of abuse. The lawsuit is still pending.
The Hotchkiss School – Lakeville, CT
A lawsuit filed in Connecticut accuses at least two faculty members of sexual abuse in the 1980s. Roy G. Smith Jr., who died in 2014, is accused of drugging and raping a student when he was 15. A second teacher is also accused of abuse. The lawsuit is still pending.
The following seven abusers were reported in a report to the school's Board of Trustees by independent investigators, Locke Lord, LLP:
Leif Thorne–Thomsen, Classics Dept Chair – 1964–1992 – 7 Known Victims
Peter Gott, Medical Director – 1972–2005 – 5 Known Victims
Christopher Carlisle, English Dept — 1962–1982 — 2 Known Victims
George "Rick" DelPrete, Director of Athletics — 1970–2004 — 1 Known Victim
Albert Sly, Music Dept — 1950–1970 – 1 Known Victim
Ronald Carlson, English Dept — 1971–1981 — 1 Known Victim
Damon White, English Dept — 1983–2012 — 1 Known Victim
Loomis Chaffee School - Windsor, CT
In 2003, Robert Blood, English teacher, was fired for engaging in a sexual relationship with a student.
New Hampshire
St. Paul's School - Concord, NH
Following an investigation into the history of sexual assault on its campus, St. Paul's has found evidence of sexual misconduct by at least 18 former employees since 1947. The New Hampshire Attorney General is also investigating the school. The school has faced lawsuits by former students who are survivors of abuses.
A lawsuit filed in May of this year by a former student-survivor of sexual abuse year alleges that St. Paul's violated her civil rights by failing to protect her from the sexual abuse she endured during 2012-2013 school year. She alleges that St. Paul's failed to respond to her reports of sexual assault.
A separate lawsuit was settled in January 2018. That case involved allegations that St. Paul's failed to protect the abuse survivor from student-on-student assault.
Two former students have filed a lawsuit claiming that they were sexually assaulted in the 1970s by a former employee of the school who also served as a U.S. Representative in Massachusetts.
Serial abusers at St. Paul's School named in the investigation include:
Jose A.G. "Senor" Ordonez, History Teacher - 1952-1987 - 3 Known Victims
William R. "Bill" Faulker Jr., Math Teacher - 1962-2009 - 2 Known Victims
Dr. David O. Pook Ph.D., Humanities Teacher - 2000-2008 - 6 Known Victims
Richard A. Rein, Dance Director - 1974-2001 - 2 Known Victims
Steven David Ball, English Teacher - 19763-1999 - 2 Known Victims
Phillips Exeter Academy - Exeter, NH
In 2011, Richard Schubart, former dean, admitted to sexual misconduct that occurred in the 1970s and 1980s after a survivor alerted the school that he had engaged her in a sexual relationship that lasted several months. A second victim alleged in 2015 that Schubart had also sexually abused her. The school did not bring either incident to the attention of the school community until 2016, a day after the Boston Globe contacted the school as a part of its investigation into sexual misconduct at preparatory schools in the region. Schubart was forced to retire in 2011.
Three other faculty members at Phillips Exeter Academy have been accused of sexual misconduct:
Larry Lane Bateman, drama teacher, was found guilty of possession and distribution of child pornography in 1993;
Steve Lewis, teacher, confessed in 2016 to sexual misconduct with two students two decades ago and was subsequently fired;
In 2016, Arthur Peekel, admissions officer, was accused of sexual molestation that occurred in 1973.
Phillips Exeter has hired an independent investigator to review these situations.
Rhode Island
St. George's School - Middletown, RI
More than 50 alumni of St. George's have alleged that they were victims of sexual abuse during their time at the school. In 2015, an initial investigation revealed that six employees of the school sexually abused at least 31 victims. In 2016, at least 30 victims reached a settlement with the school to receive compensation for the abuse. The details of the settlement are confidential. A second investigation at the school is still open.
Serial abusers at St. George's School named in the investigation include:
Alphonse "Al" Gibbs, Athletics Coach - 1970-1993 - 31 Known Victims
Franklin Coleman, Music Director - 1980-1988 - 10 Known Victims
Rev. Howard "Howdy" W. White Jr., Associate Chaplain - 1971-1974 - 3 Known Victims
Maryland
The Key School – Annapolis, Maryland
In January, 2019 the Key School, an independent, college preparatory day school located in Annapolis Maryland, released an investigative report detailing credible reports of sexual abuse of students perpetrated by former faculty members. In the Report's Executive Summary of the investigators stated:
"We conclude that the School failed to protect students from these teachers and, further, that in each of the occurrences described below, there were other adults in the Key School community, including members of the faculty and staff, administrators, and Board members, who were aware of the abuse and inappropriate conduct and chose not to intervene."
Among other individuals whose inappropriate conduct in the Investigative Report, the following Key School employees were viewed as engaging in "some of the most serious misconduct:"
Eric Dennard, faculty member from 1969 to 1978;
Richard Sohmer, faculty member during the 1970s;
Paul Stoneham, faculty member and administrator 1969 – 2015;
Peter Perhonis, faculty member in the 1970s and in 1987; and
Vaughan Keith, faculty member from 1972 to 1976.
In conducting the investigation, the investigators presumably assessed the credibility of the accusations and observational reports. The provided the information to the community with the view that the documents and interviews presented would "speak for themselves."
Massachusetts
Milton Academy - Milton, MA
Rey Buono was a faculty member at Milton Academy for approximately 14 years, from 1973 to 1987. During those years, investigators for Milton determined that Rey Buono "engaged in multiple incidents of sexual misconduct with students [at Milton]..." Investigators were able to substantiate reports of abuse involving at least 12 male students, all of whom were under the age of eighteen at the time of the abuse by Rey Buono.
The investigators also determined that Headmaster Jerry Peih (1973 — 1991) was aware of Buono's misconduct as early as 1982 but allowed Buono to continue his Milton employment for five more years. In 1987, when confronted with allegations of that he sexually abused a student, Rey Buono admitted to the abuse and was only then dismissed from Milton.
These findings substantiate that Rey Buono serially abused male students while employed at Milton. It does not appear that he was ever prosecuted for these crimes. He is reported to be living somewhere in Southeast Asia.
Equally culpable for allowing Rey Buono to prey on Milton students is the School itself, culpability that the School admits:
"...[the investigator] concludes, and we agree, that Milton Academy's leadership at that time failed to protect students and failed to investigate whether Rey Buono had abused other students during his tenure at the School."
There may very well be others (both former Milton students and others) who have fallen prey to Rey Buono's abuse but who have yet to come forward. It's never too late to do so.
Deerfield Academy - Deerfield, MA
Deerfield has been served with seven lawsuits that allege sexual abuse spanning back to 1957. The lawsuits allege that three teachers – Peter Hindle, Bryce Lambert, and another individual – all engaged in sexual misconduct. Following an investigation, the school named Hindle and Lambert in an informational letter to the school's community. The school did not name the other individual in the letter, stating it could not "substantiate a sole allegation against [him]," but settled a lawsuit that did name him for around $100,000.
Brooks School - North Andover, MA
Multiple allegations of abuse at the Brooks School have been made. In 2013, Brooks School notified parents and alumni that the former headmaster, Lawrence Becker, carried on an "objectionable, manipulative relationship" with a student in his time at the school from 1986 to 2008. Becker was also found to have hired an escort when on a school trip. The school opted to not press charges against Becker.
Also in 2013, a former student filed a lawsuit claiming that his admissions counselor sexually abused him in the 1970s. In 1995, the school reached a $300,000 settlement with another former student for similar allegations against this same admissions counselor.
Phillips Academy - Andover, MA
In 2012, the former medical director of Phillips Academy was arrested, charged, and sentenced to more than 6 years in prison for possession of child pornography. The school investigated and concluded that no students were involved in the incident. Phillips Academy has retained a law firm to investigate allegations of sexual misconduct dating back to 1970.
Berkshire School - Sheffield, MA
In 2006, a former student of the boarding school alleged that the former assistant dean of students, Christopher Bagnardi, had engaged her in a sexual relationship. The relationship occurred while the school was also being monitored by the Massachusetts Commission Against Discrimination following an investigation in 2002 that revealed that the former headmaster, Paul Christopher, sexually harassed more than twenty women.
Berkshire School fired Bagnardi but denied any liability for his actions asserting that Bagnardi was acting outside the scope of his employment. The student and her parents filed a lawsuit against the school which was settled in 2008.