Financial Compensation for Assault and Abuse Cases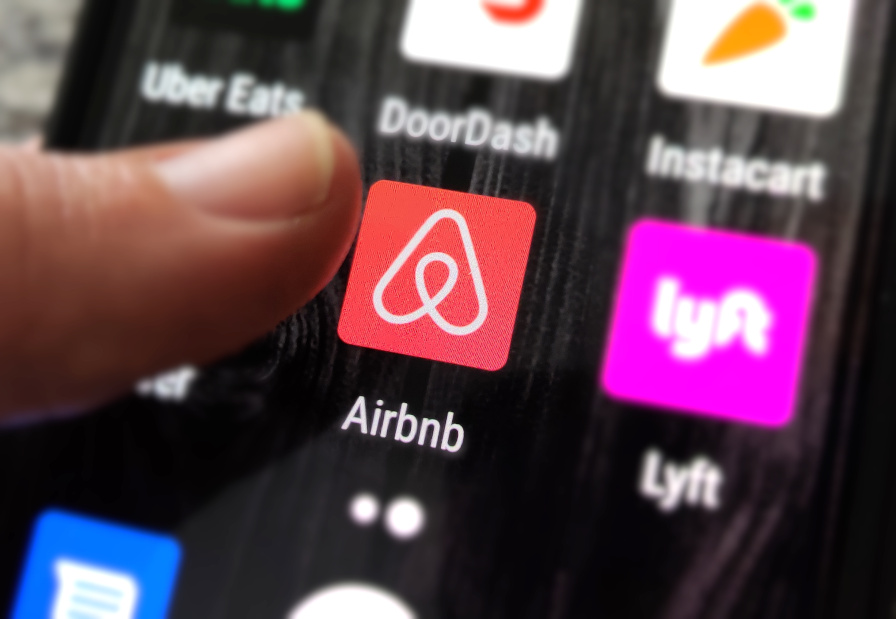 Potential clients often ask "what will I receive if I bring a claim as a survivor of abuse?" The answer to this question is not easily determined nor should it be. All facts and circumstances about a survivor's particular situation are important in assessing what can be expected in the way of monetary damages. Of course, in discussing any estimate of financial compensation, the context must always be recognized, i.e. is the discussion about a potential jury verdict after a contentious trial or a settlement arrived at through negotiation or mediation? Verdicts can be in the millions of dollars and settlements can range upward from hundreds of thousands of dollars.
In 2017, the Santa Fe–based travel–advice site, Asher & Lyric, researched more than 1,000 incidents regarding Airbnb found on 3rd–party review sites, major news outlets, and from well–known travel bloggers. They found everything from murders, rapes, and kidnappings associated with short–term rentals to hosts using secret cameras to spy on their guests. The same year, Airbnb employees proposed requiring that everyone who signs up for the platform, both hosts and guests, provide a government identification such as a driver's license. Airbnb executives rejected this proposal stating that, based on studies, some users would stop signing up if asked to produce ID. Due to lawsuits and continuing complaints, the company has begun changing their policies.
Financial compensation generally involves three components:
Economic damages such as out–of–pocket costs for medical treatment, loss of income, loss of earning capacity, and anticipated future expenses;
Non–economic damages for pain, suffering, emotional and psychological distress and impacts; and
Possibly punitive damages to punish the wrong–doer for the outrageous conduct that is the assault or abuse.
We are prepared to discuss these issues with you but again, there are many considerations in assessing the potential amount of financial compensation that may be obtained in assault or abuse cases.
Accounts of Airbnb Sexual Abuse and Assault
Airbnb was named in a first–of–its kind lawsuit in 2017 when a renter accused a host of sexually harassing and ultimately assaulting her. The woman accused Airbnb of negligence for not properly screening the host who was previously accused but not convicted of domestic violence.
In that same year an Airbnb guest in Minnesota was charged with second–degree criminal sexual conduct of a victim under 13 when he was found naked in bed with a 7–year–old girl who lived in the home he was staying in. The guest had an extensive criminal record that was not disclosed to his Airbnb hosts.
Between 2017 and 2020 Opera Tower, a 665–condominium unit in Miami, had about 200 units listed on Airbnb. Between June 2017 and June 2020 there were numerous crimes committed on the property, including alleged incidents of robbery, assault, and rape.
In 2017, a gunman entered an out–of–control house party with over 100 guests taking place at an Airbnb rental in California, opened fire, and killed five people.
In 2017, a couple staying at an Airbnb in Florida found hidden cameras in their rental. The couple had already spent a full night before the camera in the bedroom smoke detector was discovered. Another camera was found in the living room. The SD memory cards revealed footage of them as well as other suspected victims. The host was arrested and charged with one count of video voyeurism.
Attorney Ron Meneo & The Meneo Law Group
Attorney Ron Meneo manages and leads The Meneo Law Group. Your case will be personally reviewed and evaluated by him.
IMPORTANT - Please provide us with the information requested. Doing so enables us to understand the circumstances concerning the incident(s) you are contacting us about. It also allows us to identify potentially responsible individuals and institutions. Having this information in advance of speaking with you will make our conversation as productive and meaningful as possible. If you prefer to initially speak with a female member of our firm about your potential vacation rental sexual assault case, you can indicate that in your evaluation request.
For the past 15 years, and with a Martindale Hubbell "Preeminent AV Rating" (the highest possible rating in both Legal Ability and Ethical Standards), Attorney Meneo has successfully represented hundreds of clients who have been injured by products and people. He has successfully represented survivors of sexual assault and childhood sexual abuse — whether by clergy, teachers, school administrators/staff or others. He has also represented employees who have been sexually harassed or assaulted in the workplace. Most sexual assault and abuse cases have been resolved by Attorney Meneo without the necessity of litigation. For those cases in which litigation is necessary, most cases are filed using pseudonyms such as "John Doe" or "Jane Doe." In each situation, the client's needs and situational comfort will guide all strategic decisions and so–called "next steps."
Our commitment to excellence and diligence is the hallmark of our practice and guide us in representing each of our clients.
Confidential Inquiry & Discussion
Perhaps as strong and enduring as any other effects on a survivor of sexual assault are the feelings of shame and guilt that can be overwhelming and debilitating, compounded by a resulting mistrust of others and avoidance of any acknowledgment or conversation concerning the assault. We recognize how difficult and oftentimes frightening acknowledging sexual assault and describing it can be. Be assured that any conversation about your situation with our firm is confidential. When we respond to an inquiry, we do so with the sensitivity, respect, and discretion necessary to provide meaningful feedback. If you prefer to speak with us directly regarding your incident, please call The Meneo Law Group at 1-866-371-8506 1-866-371-8506 or send us a confidential email at confidentialinquiry@meneolawgroup.com.
Cases may be filed anonymously to protect the victim's identity.
My wife and I cannot thank you enough for your help in this case. We want to make note of your professionalism and empathy in this matter. The actual velocity here is astonishing compared to most legal endeavors. - W.M.