Jury renders a $4.69 Billion Talc-Powder Verdict against Johnson & Johnson
Published on Tuesday, July 17, 2018 by Staff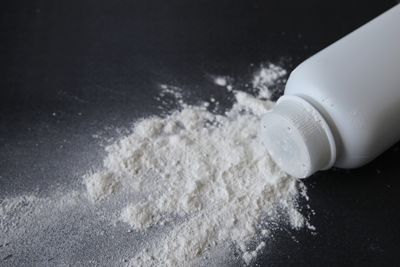 NY Times Editorial Board calls for Change
On July 12th a St Louis jury reached a unanimous verdict in a products liability case involving 22 women proceeding as joint Plaintiffs against Johnson & Johnson (J&J). The verdict is one of the largest in a products liability case – awarding the 22 plaintiffs $25 million each in compensatory damages and, in addition to that total of $550 million, then awarding an additional $4.14 BILLION in PUNITIVE damages, for a total award of $4.69 BILLION.
Punitive damages are generally awarded to punish a defendant for its bad conduct which, in the eyes of the jury, was undertaken in reckless disregard for the health and safety of plaintiff, i.e. essentially placing the pursuit of profits ahead of concerns for the safety of the public. Here, the jury judged J&J's conduct as justifying the imposition of punitive damages, Specifically the jury judged that, in pursuing profits from the sale of its talc-containing Baby Powder®, J&J failed to warn about the health dangers and ovarian cancer risk posed by the use of talc-containing powder. In addition to the health risks posed by talc, this case included evidence that J&J knew and failed to warn consumers that the talc used by J&J in producing its powder contained asbestos fibers.
In the aftermath of this groundbreaking verdict, the Editorial Board of the New York Times writes:
"The size of the award sends a message that should be heard by the whole drug and medical device industry: Stop placing profits over safety. Or, as the women's lawyer, Mark Lanier, put it in his closing remarks, "You don't jack with people's lives like this."
Johnson & Johnson and its peers were once lauded as a collective of hero-innovators and credited with bringing an avalanche of lifesaving, world-changing technology from lab bench to patient bedside. Today they are more readily associated with rampant price gouging, the worst drug overdose epidemic in modern history and a steady beat of cases similar to the talc-cancer one, in which profitable products caused real harm1… [emphasis added]
Our battle against J&J and other companies who put profits ahead of the safety of the public continues.
Sources
NY Times Editorial Board: https://www.nytimes.com/2018/07/13/opinion/editorials/johnson-johnson-baby-powder-talc.html