$4.69 Billion Talc-Asbestos Verdict Upheld by Trial Court Judge
Published on Monday, January 21, 2019 by Staff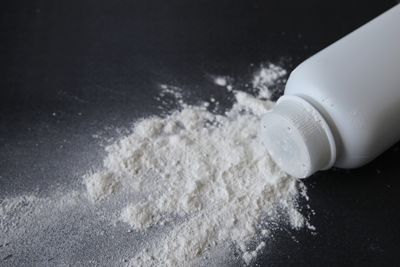 Missouri State Court Judge Rex Burlison has denied defendant Johnson & Johnson's motion for a judgment notwithstanding the jury's verdict for the 22 Plaintiffs whose cases were awarded a combined $4.69billion in damages. The award consists of $550million in compensatory damages ($25million for each of the 22 Plaintiffs) and $4.14billion in punitive damages. Punitive damages are intended to "punish" wrongdoers for conduct that the jury believes is especially egregious and exhibits a disregard for human safety.
Each of the 22 Plaintiffs alleged and presented proof that her ovarian cancer was caused by asbestos-containing talc that was present in the Johnson & Johnson Baby Powder® and Shower to Shower® that she regularly used over the years preceding her diagnosis. Supporting this allegation was evidence that talc particles and asbestos fibers were present in several Plaintiffs' preserved ovarian tissue. In addition, the Plaintiffs introduced internal company documents into evidence to show that Johnson & Johnson was aware for years that the talc in its powders was contaminated with asbestos.
Johnson & Johnson, as it has done in all prior talc-ovarian cancer cases where juries found for Plaintiffs, indicates it will appeal this verdict. Nonetheless, in 2019, many more trials are anticipated in which Plaintiffs allege that Johnson & Johnson asbestos-containing talc powders caused their ovarian cancer.